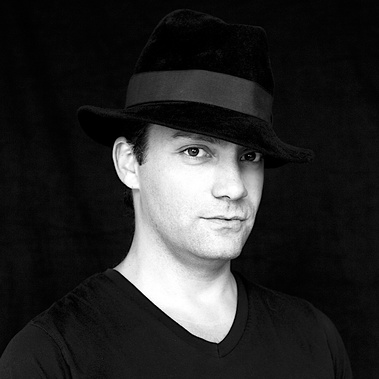 Nikko Kefalas is a highly acclaimed editorial fashion stylist and photographer, renowned for his innovative and cutting-edge creative style. He possesses a keen sense of style and is known for his ability to develop unique and avant-garde images while adhering to the guidelines of editors and clients.
With a background in Fashion Design and Costume History, Nikko began his career as a fashion designer, creating collections in both Canada and Europe. This experience provided him with a deep understanding of garment construction and tailoring, which he later applied to coordinating collections for the runway and fashion editorials. He collaborated with notable coordinators such as Kevin Krier & Associates, Debra Hughes, and Mao P.R., working on collections for renowned designers including Marc Jacobs, Isaac Mizrahi, Hugo Boss, Perry Ellis, Carolina Herrera, Tommy Hilfiger, and beauty companies such as MAC Cosmetics, Maybelline, Sephora, Sebastian, Joico, L'Oréal, Matrix, Redken, and Schwarzkopf.
While working at Patricia Fields' prestigious boutique, "The House of Fields," Nikko was introduced to the underground subculture of New York fashion. In 1997, he was approached by BlackBook Magazine and became their stylist and freelance creative director. His unique contribution and sense of style quickly made Black Book a prominent urban fashion magazine. Nikko played a pivotal role in developing and creating the Little Black Book directory guide and attracting major fashion advertisers, contributing to the magazine's growth. He also held positions as a contributing editor for Vogue En Español and a contributing style editor at Surface Magazine, earning recognition and nominations for his innovative editorial work.
Throughout his career, Nikko has collaborated as a fashion stylist, contributing editor, and creative art director with esteemed magazines such as Australian Vogue, Vogue Brazil, Vogue España, Vogue Japan, L'Uomo Vogue, L'Officiel, InStyle, Ocean Drive, Conde Nast Traveler, Elle, Elle Quebec, Elle China, Marie Claire, Interview, Numero, Flaunt, GQ, and British GQ.
Nikko has styled numerous high-profile celebrities, including Alicia Keys, Allison Janney, Amber Valletta, Brooke Shields, Charlotte Gainsbourg, Claudia Schiffer, Daryl Hannah, Eva Longoria, Gabrielle Union, Heidi Klum, Iggy Pop, Iman, James Franco, James King, Javier Bardem, Jennifer Aniston, Jennifer Love Hewitt, Julianna Margulies, Katherine McPhee, Laura Dern, Mandy Moore, Natalie Portman, Pink, Rose McGowan, Roselyn Sanchez, Rosie Perez, Sean Hayes, Scarlett Johansson, Sharon Stone, Steven Tyler, Tyra Banks, Vanessa Williams, Venus & Serena Williams, and Will Ferrell.
Additionally, Nikko has worked on numerous advertising campaigns for brands such as Neiman Marcus, Guess, Carolina Herrera, Saks Fifth Avenue, Sony, Paco Rabanne, Kenneth Cole, Steve Madden, Wolford, Joico, Sebastian, MAC Cosmetics, Redken, Shiseido, Maybelline, and Escada.
Nikko's expertise and contributions have garnered attention from various media outlets. Magazines such as InStyle, Women's Wear Daily, Entertainment Weekly, Elle, Black Book, and Vogue En Español have sought his insights on designers and fashion trends. He has appeared as a commentator and critic on shows like "Fashion Police," "Fashion File," E!, Style Channel's "Full Frontal Fashion," and "Facing Fame." Moreover, he has served as an on-site host, coordinator, and style expert for NBC's "Fresh Faces of Sports Illustrated."
Nikko Kefalas is recognized as one of the pioneering editors who brought Haute Couture to the young pop culture editorial world in the 1990s. His creative direction and styling abilities have transformed extravagant and restrictive garments into youthful, fun, and fresh looks, leaving a lasting impact on the industry.